Categories
Categories
Brands
Brands
Phase II PHT-1800 Portable Hardness Tester with D Impact Device PHT1800
Phase II PHT-1800 Portable Hardness Tester with D Impact Device PHT1800
Call for pricing @ (252) 344-2309
Phase II PHT-1800 Portable Hardness Tester with D Impact Device PHT1800
Call for pricing @ (252) 344-2309
Product Description
Our Best Selling Model! The PHT1800 portable hardness tester is loaded with a lot of the functions that users are looking for. With USB output, data can be transfered and saved. The keypad is arranged for quick selection of functions. The PHT-1800 has auto-probe detection, auto mean value, and auto Min and Max values. Ease of use coupled with fast test speeds, memory and output, this unit is a hands down winner in the shop or in the field.
Call or email for shipping quote outside of the continental USA.
Functions:
Simple to use keypad

Auto identification of impact device

Large LCD with back light

USB output

Auto conversion to commonly used scales

Auto mean value and min & max values

Battery indicator

100 group memory capacity
Specifications:
Accuracy: +/-0.5%

Repeatability: +/- 4 Leeb units

Measuring range: 200-960 HL

Materials: steel & cast steel, alloy tool steel, stainless steel,grey cast iron, spheroidal iron, cast aluminum, brass, bronze, & wrought copper alloy.

Battery type: (4) AA Alkaline

Operating temp. 5-104 degrees F

Dimensions: 150 x 74 x 32mm

Weight: 254 grams
Which scales can this tester convert to?
Test results can easily convert to the more popular hardness scales: Rockwell (HRB & HRC), Brinell (HB), Vickers (HV), Shore, etc...
How thick does the part have to be?
For testing large hard parts such as tool steel, the thickness should be close to 1" thick or more. If the test piece is coupled, it is possible to test down to a 3mm thickness.
How easy is it to operate?
The PHT-1800 is simple to operate. First you need to load the impact device by simply cocking it. This moves the impact body, which is within the impact device, into the start position. Next, place the impact device onto the surface of your test piece. Finally, push the button on top of the impact device to initiate test and obtain reading.
What do I get in this package?
Standard accessories are: Tester, Impact Device "D", Calibrated Test Block, Software, Custom Carry Case, Cleaning Brush, and Operation Manual.
What optional accessories are available?
A variety of

Impact Devices

are available such as DC, D+15, DL, G, and C. (see details below)
A

12 piece Universal Support Ring Set

is available for use on concave or convex parts (minimum radius of test piece curved surface without support ring: 1.2" (30mm) or 7/16" (11mm) with support ring).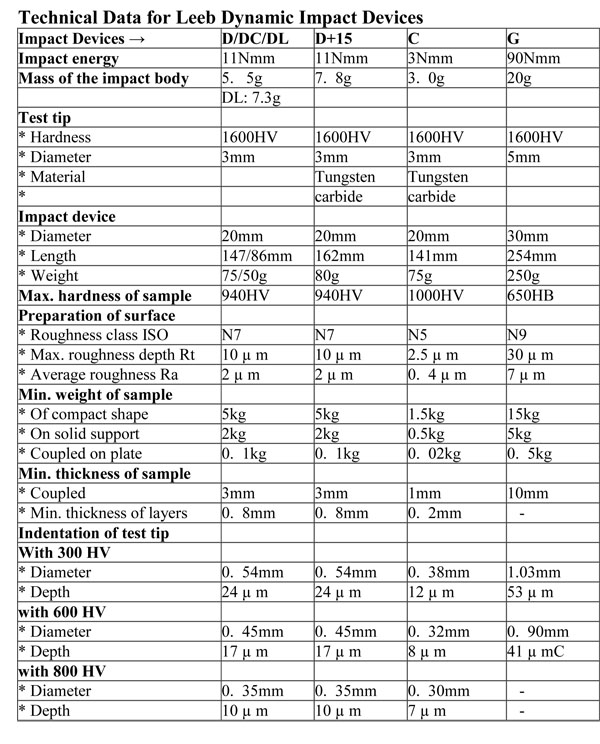 Product Videos
Warranty Information
Product Reviews
Find Similar Products by Category
Customers also viewed